FAREAST 19R - in stock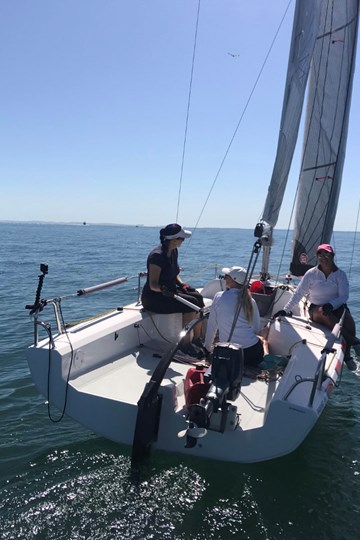 This entry level keel boat makes sailing even more affordable, it's the ideal sail from home day sailor, easy to tow and set up with your favorite sailing grounds only a drive away. Sail with family and friends, race against friends, sail shorthanded or teach your kids the beauty of sailing.
With another 4 recent sales the Fareast 19R is gaining popularity. This light weight performance keel boat offers real sailing fun, it's fast and responsive yet stable making it a safe and predictable platform. Teach your kids the beauty of sailing, sail with family and friends, race against friends or go out single handed, the Fareast 19R offers great fun for all age and experience levels.
Sailing does not have to come at high cost, the 19R is easy to set up and ramp launch, it has a fully retractable keel, a quick removable rudder and the rig is light. Sailing from home has never been so easy, you can save thousands on marina fees. Enjoy your favorite sailing grounds they are only a drive away.
The spacious cockpit, easy handling and high stability make the 19R an attractive platform for young and old. The modern design offers great performance and the well thought trough deck layout is fitted with top quality gear from Harken and Spinlock. The 19R comes std with a laminate full batten square top main (no backstay on the 19R) and Jib.
Clubs and sailing schools can build an instant fleet with our 4 in 1 container package. Please contact us for more info and pricing.